Intelligent, efficient and sustainable:
Today, lighting technology offers a wide range of innovative options for indoor and outdoor use that benefit the environment, people and aesthetics in equal measure. This is made tangible by the LichtPreis, which is awarded every two years. Already in 2014, this will be awarded at the GET Nord trade fair in Hamburg and offers companies the opportunity to make a name for themselves in the industry. Electricians from northern Germany can now apply with interesting lighting projects.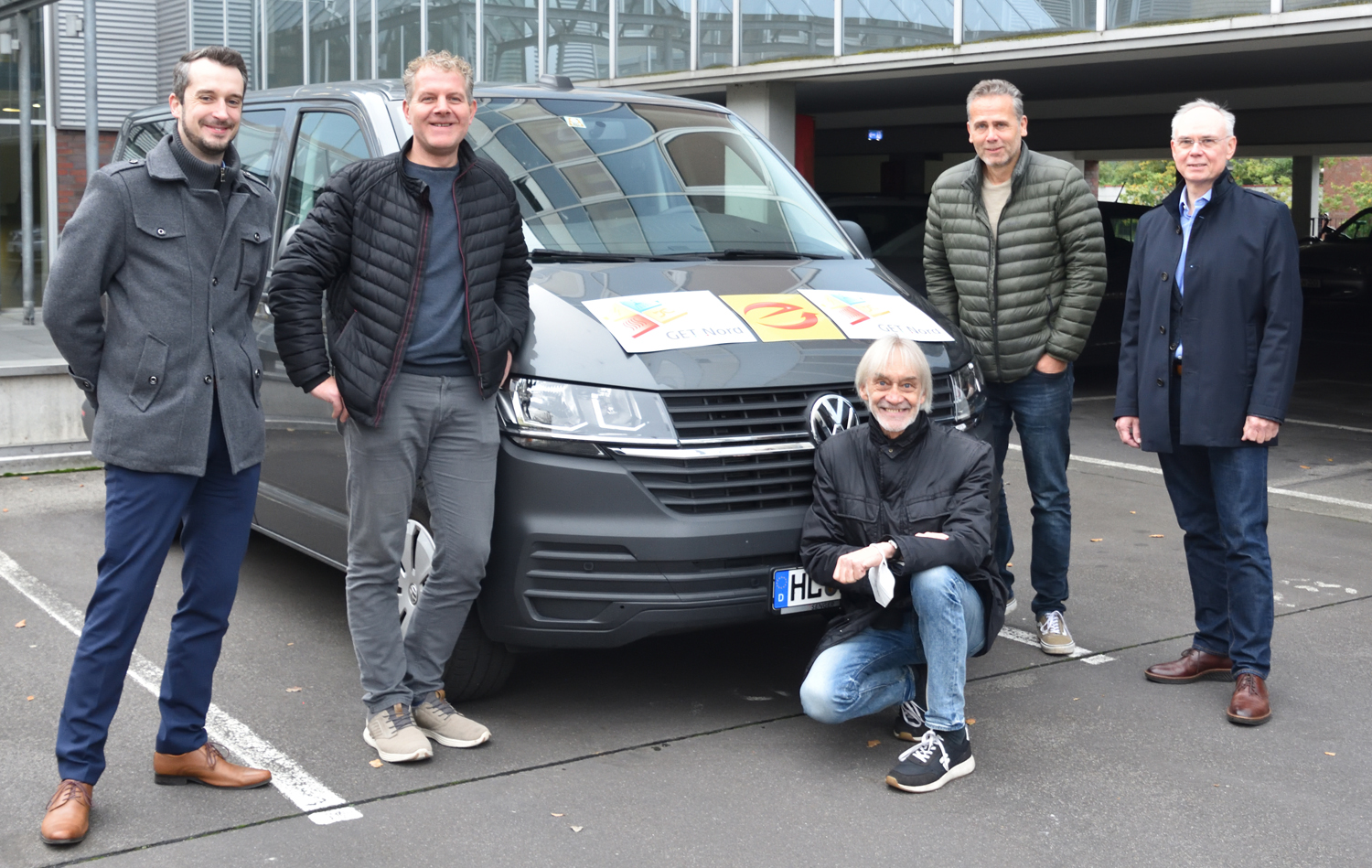 The anticipation is rising among the jury members of this year's Light Award, as the inspections of the submitted projects started in October. "We were pleased to receive a large number of high-quality applications," says Timm Göckens, NFE managing director (pictured left).
The award ceremony took place on 18.11.2022 at the GET Nord 2022 trade fair as part of an industry get-together at the trade fair stand (Hall B 7, Stand 330) of the Electrical North Associations of Hamburg, Mecklenburg-Western Pomerania, Lower Saxony and Schleswig-Holstein.
Many thanks to the car dealership Senger, which sponsored the VW bus for the trip of the project visits.
Further info at: www.lichtpreis.de